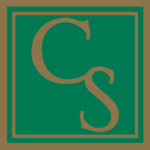 CAIN & SNIHUR
We are a boutique law firm founded by former Miami-Dade County Court Judge May L. Cain, who now practices in the areas of family law, high net worth divorces, child support, custody disputes, relocations and domestic violence matters, along with her husband, William J. Snihur, Jr., a complex litigation, corporate, business, wills & trusts and probate attorney. We handle cases, not only in Miami, Miami Beach, Aventura, Sunny Isles Beach, Golden Beach, Fort Lauderdale, Hollywood, Boca Raton, Palm Beach, Naples and the Florida Keys, but throughout the entire State of Florida.
Our goal is to be your firm of choice with respect to your most challenging family law matters, business transactions, litigation issues, wills and estate planning, probate proceedings, extraordinary writs and civil and criminal appeals.
WE CARE ENOUGH TO PROVIDE YOU WITH
A FREE CONSULTATION BY PHONE.
Call us at 305.956.9000
May Cain first represented me over 25 years ago, for both family and civil litigation legal issues.  I was so pleased with the level of attention and sound advice that not only do I continue to employ her whenever I need quality service, I recommend her to all close family and friends…
Mr. Snihur created his first contract for one of my businesses in 1989.  Over the years he continues to handle all our real estate and corporate matters, contracts and business agreements.  All documents are carefully crafted and structured.  His level of attention to detail ensured that not one of these documents has been successfully challenged.
May assisted me with a complex case, involving enforcement of a post-divorce marital settlement agreement, and a civil matter with a domestic violence component…She not only provided stellar legal representation, but she was also understanding and compassionate…Her knowledge of criminal law and prior experience in the field played a big role in my case.  I will be forever grateful for her strength, poise and expertise.
Mr. Snihur takes care of my personal requirements, such as living wills, wills and advises me on all other legal matters…His advice has always been spot-on and helpful…
[Former] Judge Cain represents all my business interests, including litigation and appellate matters, both as a defendant and as a plaintiff…She has a killer instinct in analyzing the pros and cons…thereby saving us hundreds of thousands of dollars over the years.
Bill has helped myself, my family and our businesses on a number of occasions. We have used him for several types of legal services and he has been well prepared, informative and knowledgeable each time. I would highly recommend Bill to anyone looking for legal services.
May Cain is an amazing attorney that has answered all my questions…and demonstrates a great knowledge in the case and in the best direction to go moving forward.  I thank her for her knowledge in the field during a very difficult time in my life.  I have and will continue to recommend her to anyone in need of an attorney.
Over the past 15 years as a property manager and owner, I have had occasion to file lawsuits and appeals against tenants, government agencies and city hall.  His recommendations are clear, precise and methodical…In the many cases where Mr. Snihur represented me, we obtained a superior settlement, saving me hundreds of thousands of dollars and invaluable peace of mind.
I was going through a rough divorce and had spoken with a few attorneys but as soon as I met Ms. Cain, I knew she would do a great job.  Ms Cain made me feel very comfortable and was there for me every step of the way.  She really listened to what I needed and I was very satisfied with her services…I highly recommend her and was very happy with the outcome!
We hired William Snihur to handle our business concerns and personal matters as well.  William was very knowledgeable and very attentive to our issues and handled them in a timely manner.  I would highly recommend him.
As a father I was handed a pretty unfair final judgment from the courts after taking my daughter's mother to trial to fight for equal time sharing.  I…lost everything I was fighting for until I hired May to help me with an appeal.  May represented me successfully on the appeal and then in the trial court afterwards.  It was an uphill battle but she fought and fought to get me more time sharing with my daughter and my child support adjusted correctly.  A pit bull in the courtroom who knows the law and the system very well and will fight to make sure you get what you are owed.  My only regret was not finding May quick enough to help me with my initial trial.  I highly recommend her and will definitely use her for representation in the future if needed.
Bill is pleasant, listens to my concerns carefully and crafts responses that skillfully present a client's viewpoints and anticipates what the challenges might be and prepares for them very well.
WE'RE PROUD OF OUR RECOGNITION